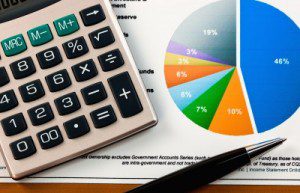 Calculating overhead can be tricky, but QuickBooks can help you calculate and monitor your business overhead expense effectively.
---
Do you know what your business overhead expenses are? Or how to actually calculate your overhead?
Maybe someone else has done your accounting in the past, so you're not in touch with how your overhead expenses were calculated. But here's a better idea: Use your QuickBooks accounting software to do a lot of the work for you, so you can see not only the results, but exactly how those numbers have been built.
The best way to manage your business overhead expense is to know how to get your QuickBooks software to actually calculate overhead for you. If you know how to calculate overhead, you can monitor and reduce your overhead and increase your profit.
First of all, for those who may just be starting to learn how to manage their own in-house accounting system…
What Is Business Overhead Expense?
Business overhead expense is the ongoing expense of operating a business. This includes costs such as:
Marketing costs
Administrative compensation and benefits
Rent & utilities
Professional fees
Basically, business overhead expenses are the costs necessary to continue operating your business, but that are not related to creating your primary source of income.
In other words, these are the costs that you have to pay in order to keep your doors open.
How Do You Go About Calculating Overhead Using QuickBooks?
If you want QuickBooks (or Enterprise) to automatically calculate your actual business overhead expense. To do this:
Review your Chart of Accounts and determine which of your accounts are costs directly related to earning income, and make sure that those costs are sitting in the 'Cost of Goods Sold' (COGS) account type.  If they aren't, they should be moved into that account type.
Review your Chart of Accounts and determine which of those accounts represent business overhead expenses (as discussed above).  Be sure that those accounts are entered as 'Expense' account types.
That's it. Now when you run your Profit & Loss reports in QuickBooks or Enterprise, you will be able to see the total amount of your overhead expenses. They will be displayed as the total 'Expenses.'
In order to compare overhead and profit for your business, the next step is to see how QuickBooks calculates the percentage of your overhead expense in comparison to your income. To do this:
From your Profit & Loss screen, click on the Modify Report window, and select '% of Income' box. Then click OK.
On the screen, you'll see that QuickBooks has divided your indirect costs (overhead) by your total income.
The resulting percentage will reveal your overhead rate in relationship to income. From here, you can take your overhead rate and compare it to others in your industry to see how you compare.
Now, you should be able to see how much of your income is dedicated to paying overhead. Remember, these are the expenses that are going toward simply keeping your doors open. These expenses are not directly making you a profit.
If you want to increase your profits, one way is to reduce your overhead expenses. Go back and look at your monthly, quarterly, and yearly results to see if you can negotiate better rates for some of those overhead expenses, such as phone services, subscriptions, marketing or rent. Maybe you can wipe out a particular cost altogether!
Now that you understand the process to use QuickBooks for automatically calculating overhead, you should be able to use this information to enhance your overhead and profit results.
Did This Help You?
I hope so! That's what we're here for: to help business owners take control of their accounting systems using QuickBooks and Enterprise – and to show them how they can use their results in ways that help them see more success from their businesses.
If this information helped you, take a look at our full list of individual QuickBooks online accounting tutorials and check out our affordable CAMP subscription training series. If you'd like individual coaching, or have any questions, please give us a call or send us an e-mail today.