Click on the question to see the answer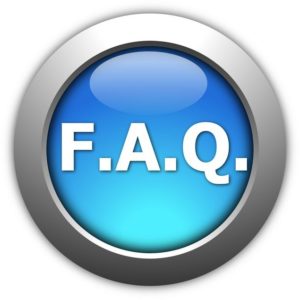 Please see a full explanation on the
About
page.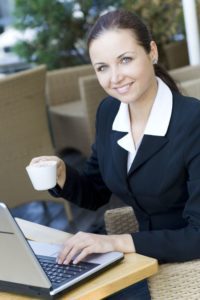 Who has the time (or money!) to leave town to attend one, two or three days of training at a time? At best, you can do this only once or twice a year, right? Instead, recent changes in technology allow you to tap into specialty seminars that we can offer via the Internet. This means that you can attend seminars in shorter, focused segments throughout the year.
Instead of getting overloaded with mind-numbing amounts of information that go into a notebook and get placed on a dusty shelf, you can learn on your own schedule, at your own pace. And then you can apply what you picked up – right away – on your home turf!
The presentation takes place right in front of you – from the comfort of your home or office, and with a clearly visible screen (no more straining to read tiny type from fuzzy projectors!)
If you're a CAMP subscriber you'll also receive notices of new workshops prepared specifically for you. You then see, on your computer screen, what the presenter is covering (using PowerPoint, QuickBooks, Excel, etc.). You listen via phone or headset. If you are a CAMP-VIP (Guided) subscriber, you will also be able to set a time to speak with Diane Gilson each month, in person. This means that you can privately ask any questions you may have about topics covered in any of the workshops (or you may prefer to inquire about any issue specific to your unique situation).
As long as you have access to the Internet, you will be able to attend workshops. Please note, however, that the Mac versions of QuickBooks differ significantly from the Windows desktop versions that we use for presentations. We believe, however, that you will still learn a great deal about construction and manufacturing accounting concepts, requirements, and financial management even if you use the QuickBooks Mac version.
Everyone was a beginner in everything
at some point! Beginnings are a wonderful place to be because you bring an open and inquiring mind to the session. We'll present information at a pace that allows you to absorb new information and concepts while still making steady progress. And best of all…
you're never alone
. If you're a
CAMP-VIP (Guided)
subscriber we include live personal monthly business advising and coaching sessions to answer questions that you send in during the month or that you want to share during the appointment.
Have you been using QuickBooks for a long time? If so, you'll find that Diane shares new and innovative ways to access features that you may have never explored, and that will help you to achieve mastery of this powerful package. Diane's been working in QuickBooks for more than 25 years and continues to learn new techniques, shortcuts, and workarounds on a regular basis. This means you'll find a variety of thought-provoking tips, techniques, workarounds, and advanced materials to keep you engaged.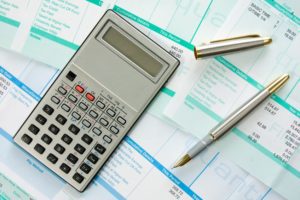 Yes, indeed. Although these classes use many construction industry examples, the same principles and techniques apply to any company that wants to create job-cost reports and more useful management accounting information. The methodologies and concepts for QuickBooks that Diane presents are nearly identical for job-shop manufacturing and service firms who want to track and understand job profitability (e.g., job costing, labor allocation, process-tracking, income recognition, and profit-enhancement practices).
You should be able to easily apply the construction-based concepts and examples to your specific needs.
(Note: Construction accounting is one of the more complex accounting arenas. This means that if you're looking to implement QuickBooks or Enterprise in nearly ANY industry, it's likely that, through these classes, you will be exposed to most of what you need  – especially if you need to do job-costing.)
The times for individual sessions are noted with each class.
If you have Internet connection difficulties, just wait until your Internet is acting in a normal fashion and go back to the workshop link. If you're interrupted, simply click on the pause button and resume at will. Regarding access to the workshops:
As a CAMP subscriber, you'll be able to view and/or revisit all of the workshops until you terminate your membership.
If you purchased an individual class, you should be able to access it for at least a full year following purchase (we have no current plans to terminate access to individually purchased workshops).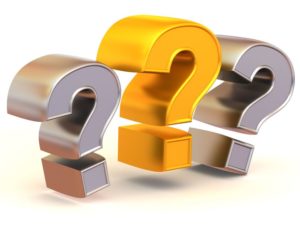 As a CAMP-VIP (Guided) subscriber, y
ou'll be able to set a time to speak with
Diane Gilson
each month, in person. This means that you can privately ask any questions about topics covered in any of the workshops. Additionally, you can inquire about any issue specific to your unique situation.
More than 36 CAMP-VIP (Guided) recorded webinars are available to you. They are designed to answer workshop questions or to address "extra's" that you may encounter in your day-to-day accounting work.
If your circumstances are critical or require more in-depth exploration, Diane is also available for limited-basis consulting.
More than 90 workshops are currently available to CAMP subscribers, and we continue to add additional unique content as we move forward. As you'll likely realize when you begin to attend the recorded workshops, many are based on live sessions – while others are independently recorded.
We suggest that you view this as a library of content. Even if you've previously watched a workshop, you may still get valuable insights the second or third time around. Why? Because we present lots of information and many ideas in each seminar. When re-visiting this kind of information it's not unusual to pick up a variety of new material that you either overlooked the first time or was not initially applicable. However, as you grow in knowledge – that new approach may now make sense to implement.
Unlike a college or university with defined semesters, this subscription-style series is intended to be available to you on an ongoing basis. There are many layers and levels of information that continue to evolve, and certain topics generate requests for even more in-depth sessions. Your involvement and desire to learn new skills, and acquire advancing levels of expertise, will be entirely up to you…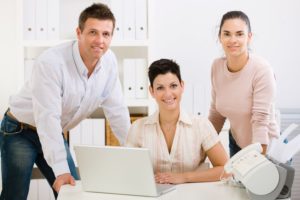 Yes, this program is designed so that
one CAMP subscription can be shared by up to five individuals
. For instance, an experienced bookkeeper may choose to attend the 'Advanced' workshops, and some of the 'Basic' and 'Owner-Manager' sessions, but ask a new Accounts Payable Clerk to attend just some of the 'Basic' classes. The company owner and project managers may want to sit in on a variety of workshops, depending upon their interest in a particular topic.
Depending upon their interest and/or needs, subscribers can attend any of the courses shown as being available through the program.
(Please note that purchased workshops or subscriptions may NOT be used or shared by more than one company, nor are workshops or subscriptions licensed to be used for group presentation or broadcast. It is illegal to do so.)
Handouts and other class materials are provided in PDF format.
If you are a CAMP subscriber, you will be able to download handouts and other support materials through the CAMP portal.
If you purchase an individual workshop, you'll receive a document with a link to the class and handout(s).
Of course, you're encouraged to use the handouts to take notes, because the process of note-taking helps to reinforce what you're learning.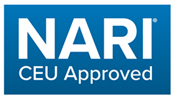 NARI (the National Association of the Remodeling Industry)
has approved our classes for their Continuing Education Units. Credits are granted as .1 unit per 50-minutes of presentation time.
Note: Presentation sessions include all financial management, accounting, and marketing seminars; it does not include coaching or showcase.
At this time, no certification programs (other than the Continuing Education Credits discussed above) have been established for this program.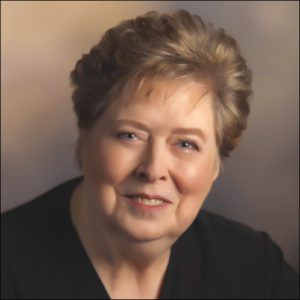 Diane Gilson is currently the primary instructor and/or discussion leader. Our 'Showcase' workshops include other presenters so that we continually add to our mix of viewpoints and topics. If you know of someone that you'd like to see included – let us know!
No… We've designed this to be an affordable monthly subscription-style membership that can be discontinued at any time. We do offer annual subscriptions so that you get 12 months of access to CAMP for the price of 10 months.
When you begin your subscription program you'll provide credit card information. Your card will be charged on a monthly or annual basis until you choose to cancel access to CAMP.
No. You can attend ANY of the workshops that interest you.
We believe that it's to your benefit to have a basic understanding of what can be done with the timekeeping and payroll modules included in QuickBooks. So, you may still find some useful tips in the timekeeping and payroll class.
As with any subscription, you're likely to prefer or be able to use, some resources or topics more readily than others.
We suggest that you attend all of the sessions to which you are entitled. Why? Because you will likely discover various other tips, techniques, or workarounds that will assist you in other areas of your accounting or financial management functions. Additionally, even though an approach or technique may appear to not apply today, it may be useful to learn about, consider, or implement in the future.
You can cancel your subscription through your subscription site. OR you can send us a cancellation notice via the 'Contact Us' page. Upon cancellation, your credit card will not be charged for the following billing period. Then, effective at the end of the current billing period, access to your subscription portal will no longer be available.
Although we don't offer a formal certification program from Info Plus, as you complete each class and submit your response to a couple of simple questions, we will send you a "Badge of Completion." Badge ribbon colors are based on the level of the class completed and are accompanied by an upbeat GIF. Many of our CAMPERs like to keep these as tokens of their accomplishments!
You'll never be left "high and dry and on your own!" One of the ways that we support you is to offer an introductory meeting with your own "CAMP Counselor." (NOTE: This intoductory meeting is NOT a sales call!)
Here's how it works: When you subscribe, we reach out to you (within the first two weeks) to offer you a "CAMP Counselor Orientation meeting." If you'd like to accept that meeting invitation, your CAMP Counsellor will guide you through your CAMP portal, and introduce you to the many classes, search features, done-for you support files, any bonuses you have qualified for, and will point out features that some people overlook. She will also provide you with her contact information, and you can feel free to get in touch with her (or us) via email or phone if you encounter any questions. At Info Plus, we are here for you!
Absolutely!  We offer a 2-month "no questions asked" money-back guarantee.  (Well, if you decide to discontinue, we

would

appreciate your feedback, but it's certainly not required [smile]).  We want to provide you with an exceptional experience, and if we're just not the "right fit" for you, then we totally understand.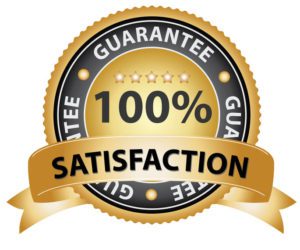 But you won't know until you try it out – so that's why we're offering this "TWO-MONTH, RISK-FREE, MONEY-BACK, GUARANTEE"!  (That kind of rhymes, doesn't it?)
We look forward to having you give us a try!
2-Month, Risk-Free, Money-Back Guarantee
Please call us at 734-544-7620 (9-5 Mon-Fri EST).
Or go to the Contact Page and write us an e-mail.
We'll answer you personally, and if it's a great question, we'll add it to this page!