---
Many of our clients ask about products we like and/or have experience using.  Here are some of our favorites:
Think of it as our "Little Black Book"…

---
…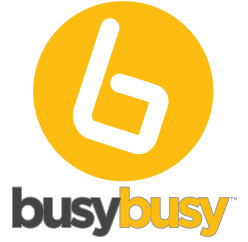 busybusy Time tracking for the construction industry
busybusy is an easy-to-use time tracking app that you and your construction crews will actually want to use. Not only that, but it integrates seamlessly with QuickBooks so you can quickly become smarter (and more profitable) as an employer or financial manager.
Some key features include:
Simple clock-in and clock-out for employees so you can eliminate manual time card collection with all its mistakes and headaches.
Live GPS locations for employees and equipment so you can see who is working and what they are working on.
Photo uploads so you can track progress on projects, document procedures, share plans, and more.
Advanced mobile reporting so you can access jobsite data for current (and past) projects.
Daily reports so your supervisors can give you more (and more accurate) information in less time.
Labor budgets so you can see your project's status in real-time.
And – it includes many other features and benefits!
busybusy can help you, and your company get the business profits you deserve!
…
---
…

Summit Hosting Anytime, anywhere cloud access for your Pro, Premier, or Enterprise QuickBooks desktop company files!
Summit Hosting means you get:
Instant remote access: Work from anywhere from any device. That means you're no longer chained to your "in-house" computer or server!
Security: Virus protection, backups, server updates, and more…
Backups: 15 days of full server backups. (And if that's not enough, Summit has options for a year or more of backups!)
Dedicated server: Never share space or resources with another company! This means you get outstanding performance as well as the option to add software specific to meet your business needs.
24/7/365 Experienced support: Fast response times and outstanding customer satisfaction.
Risk free! For more info, click this link to watch Diane's webinar with Jake Reeves, Director of Sales at Summit Hosting. Diane and Jake reveal secrets you should know about moving your QuickBooks desktop company files to the Cloud.
…
---
…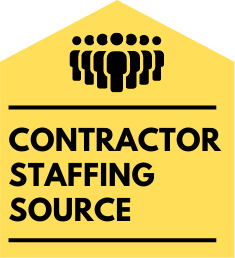 Contractor Staffing Source
Contractor Staffing Source will help find the right people for you.
Contractor Staffing Source will prescreen candidates for their technical, leadership, and personal skills so you can focus on running your business rather than wasting your time with the wrong applicants.
The company is owned by Residential Contractor Services Group (RCSG) – a merger of three of the leading residential construction consulting firms organized under one brand to help those involved in the residential construction industry succeed.
Are you looking for help to locate those hard-to-find "star" team members?
If so, please click on the following link and let Contractor Staffing Source know that "Diane sent you". (Any offer or promotion is available for a limited time only. Please contact Contractor Staffing Source or Info Plus for more information.)
…
---
…
Kyle's Remodelers AutoPilot program is an incredibly powerful and cost-effective done-for-you relationship and follow-up marketing service.
If you're not staying in touch with your previous clients and prospects via email, you're missing out.
The problem is that you're busy.
Most remodelers I speak with don't have the time or patience to write out content, find appropriate photos, design and load the content into an email marketing program, and send it out each month.
This value-packed service provides a monthly done-for-you email newsletter, done-for-you social media posts, and access to a monthly Q&A call to get some coaching on your remodeling business. Remodelers AutoPilot is an effective, simple way to stay top of mind with your most valuable marketing asset, your previous clients!
Learn more about Remodelers AutoPilot here.
…
---
…
Chief Experts – Chief Architect Training, Consulting, and Planning Services for your Residential and Light Commercial Design and Contracting Business.
Meet Dan Baumann – the founder of Chief Experts Academy. He offers contractors and designers a resource-packed treasure trove of Chief Architect information. "Chief" is a great tool for the designing side of your business. AND, like all great software packages, it's loaded with features that so many users don't even know about. (Nearly everyone can use it to immediately become more profitable!)
If you're a contractor or designer handling the sales and development of building plans, you'll want to grab some of his free reports. That's because Dan (and his team) at Chief Experts Academy provide ongoing training, support, and content so that your design services convert into the revenue you deserve.
Be sure to watch Dan and Diane's webinar, where they reveal how to maximize your design and building profits.
…
---
…

Divvy Expense Management Made Simple
Divvy is a FREE program/app that allows you to pay all of your bills and invoices right from the Divvy platform. Some key features include:
Automatic expense reporting when you spend

Budget the way your company spends

Get money out to your team in seconds

Use virtual credit cards
Plus – it includes many other features and benefits!
…
---
…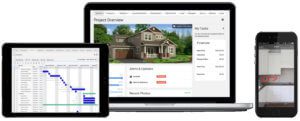 Co-Construct Custom Builder & Remodeler Software
Creating a better process for custom home builders and remodelers to manage their projects! Bring your systems together, stop mistakes, and save time by letting CoConstruct push and pull key information from your accounting system.
End Budget Double-entry: Always know your up-to-date spending and projected costs with automatic data pulls from QuickBooks.
Create Accurate Invoices: Always create clear, consistent client invoices by having CoConstruct transfer change order details and pricing for you.
End Budget Double-entry: Always know your up-to-date spending and projected costs with automatic data pulls from QuickBooks.
Create Accurate Invoices: Always create clear, consistent client invoices by having CoConstruct transfer change order details and pricing for you.

…
…
---
…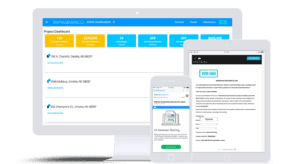 Save time and money by exchanging lien waivers electronically with built.
Generate lien waivers from QuickBooks Desktop.
Deliver lien waivers for electronic signature, notarization, or email attachment.
Collect – waivers will be sent electronically and appear on your dashboard automatically.
Track time using the dashboard to view your outstanding lien waivers and payments.
…
---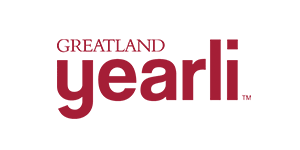 Do you have 1099's or other Federal or State forms to file? We like and use Yearli by Greatland. Why?
No need to purchase, align, print or mail paper forms!
Easy, online entry…
Exceptionally reasonable pricing.
How it works:
Create your account by selecting the option designed to fit your business needs.
Enter or import your data.
Validate data before submitting your forms.
Yearli handles the rest by filing to the applicable agency and sending copies to your recipients.
…
---
…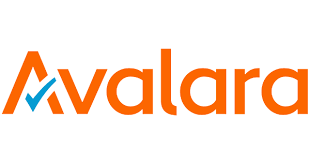 Avalara Tax Compliance Done Right
Simplify tax compliance with the automation technology Avalara offers businesses of all sizes. The platform automates the major steps of tax compliance — all in the cloud.
Dramatic changes in sales and use tax rules hit the deck in 2019. Even more tax changes will go into effect in 2020. Want to know if and how they impact your business?
As of December 2019, here's a summary of some of the changes to come:
43 states adopted economic nexus laws, requiring out-of-state sellers to collect sales tax
36 of those states also enforced marketplace facilitator laws
---
…
.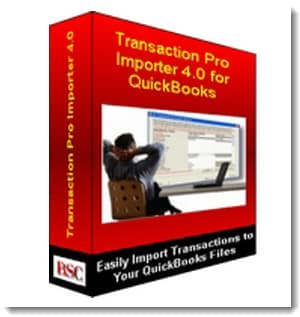 Need an easy way to import your transactions or lists into QuickBooks? If so, here's the solution you've been looking for! Export data from other sources, edit if needed, then import transactions or lists into QuickBooks. A wizard interface provides simple step-by-step instructions and field-level mapping. Transaction Pro Importer:
Automatically adds new customers, vendors, jobs, items, and classes when importing transactions.
Supports Excel, Access, databases or comma, tab, and pipe delimited text formats.
Visit Transaction Pro Importer to find out which specific kinds of transactions and lists can be imported.
And check out these two related products – Transaction Pro Exporter (export QuickBooks transactions) and Transaction Pro Deleter (delete QuickBooks transactions).
…
---

Qbox by CoralTree
Looking for a way to share your QuickBooks company files securely over the Internet? Qbox allows you to edit company files and sync your changes automatically to all shared users and offers a version for Enterprise for businesses with a large number of users. Qbox also supports QuickBooks integrated with:
QuickBooks Time (formerly "TSheets")
Expensify
Avalara
Bill.com
And many more!
…
---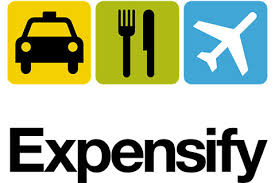 Expensify Expense Management System
Expensify works to automate every step of the expense reporting process. This software allows easy tracking of your expenses by taking a photo of your receipts and transcribing the details. Some key features include:
Unlimited Receipt Scanning
GPS Mileage Tracking
Advanced Tax Tracking
Receipt Integrations
And dozens of other features and benefits!
…
---
…
GoToMyPC by Citrix
Work from home or stay connected while traveling with this fast, easy, and secure way to remotely access your office computer and email. Take care of business anywhere or anytime via your web browser, iPad, iPhone or Android device.
…
Learn more about GoToMyPC.
…
---
…
GoToMeeting by GoTo
Here's the ultimate cost-effective solution to business meetings:  Use GoToMeeting to interact with customers or colleagues via your PC (or Mac®) and simultaneously read and revise real-time documents, including CAD drawings and more.  New feature:  HD video conferencing is now available.
I'd Like a Demo to Learn More About GoToMeeting
…
…
---
…

GoToWebinar by GoTo
Save presentation and travel costs by interacting with your audience online.  GoToWebinar allows hundreds to join your presentation from their PC, Mac®, or mobile device and participate in real-time presentations.  Use multiple presenters, conduct audience polls, and respond to questions from participants.
…
Note:  GoToMeeting (described above) is included in GoToWebinar, so you get two programs for the price of one.
…
---