…
Map Your Route to Job-Costing Success!
---
Company Owners, Bookkeepers, & Accountants…
Do You Regularly Find Yourself Wishing You Could Figure Out –
Why your company's financial reports don't make much sense?
Exactly which QuickBooks job-cost features (basic, mid-level, or advanced) you want – or don't want?
The best ORDER of steps to follow – and WHO should do what – to set up (or fix) your QuickBooks desktop job-costing system?
So That You Can –
Finally(!) see company financial reports that are useful, accurate, and make sense.
Take full advantage of the extensive management and profitability-enhancement tools hidden within QuickBooks®.
Experience how the magic of Job-costing can help your company become dramatically more profitable.
That's why we created the Roadmap Job-Cost Planning Blueprint©!
…
…
…
…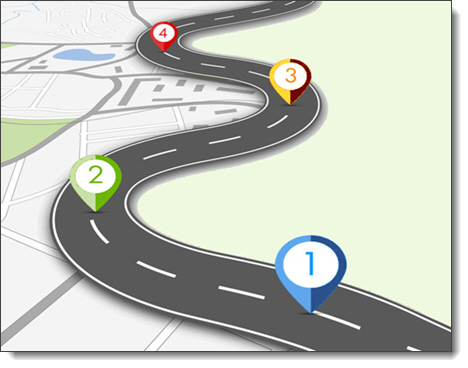 The "

Roadmap Job-Cost Planning Blueprint"

is a Customizable, Excel-based Blueprint
We designed this for you to use as a job-cost project-management tool. With the Blueprint, you will be able to identify the specific actions you need to take to build a successful job-cost and management reporting system.
What You Get:
Your Roadmap: Job-Cost Planning Blueprint will help you select and prioritize your next steps forward.
You will be able to:
Pinpoint precisely where you need to fix your QuickBooks® desktop accounting system –
so that you can finally obtain the critical reports and information you've been looking for!


…

Determine exactly which features (basic, mid-level, or advanced) you need – or don't need.
This means you won't have to waste time experimenting, back-tracking, and "chasing squirrels."


…



Identify specific actions and the "best practice" ORDER of steps to set up (or "remodel") your QuickBooks® desktop job-costing system.
It's easy to "get lost in the woods" if you tackle your project in a haphazard manner. Following a clear path, and a step-by-step approach eliminates distractions and reduces confusion. (There's no need to hack your way through the undergrowth on your own!)


…



Set target dates and assign modules to team members so you can track progress and ensure that you will meet your goals.
Your Roadmap: Job-Cost Planning Blueprint structure integrates target dates and assignments within the step-by-step outline. This means that you won't have to create a project plan from scratch (!) – because it's already built into the Blueprint.
If you're a Construction Accounting and Management Program (CAMP) subscriber, you're going to find the following guidance to be especially helpful:
Discover the exact CAMP training modules and resources you need to get started – and keep moving – down the right path.
You'll find a vast amount of valuable information in the Construction Accounting & Management Program (CAMP). This guide will save time by helping you (and your team) focus on the initial, focused intelligence that you'll need.


…



---
Get Your
Roadmap Job-Cost Planning Blueprint Now…
$497

---
See how you can use the Roadmap: Job-Cost Planning Blueprint.
Start your Job-Costing journey in the fast lane, avoid detours along the way,
and turbo-charge your way to Job-Costing success!
(Length: 5 minutes)
---
Meet the Creator of the "Roadmap Job-Cost Planning"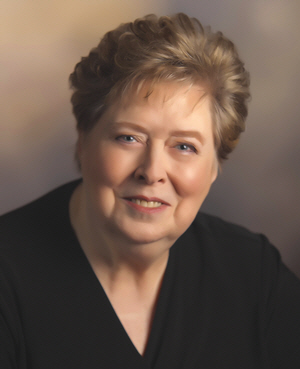 In addition to being an award-winning Accountant and QuickBooks® Certified ProAdvisor, Diane Gilson has taught, coached, and advised thousands of QuickBooks® users in the construction industry.
In this program, Diane combines her 30+ years of accounting experience (including 15 years as a CPA) with her passion for job costing. Helping construction company owners, accountants, and bookkeepers drive more profits through better financial management has been the heart and soul of her business for more than 20 years.
Click here to see Diane's QuickBooks® ProAdvisor Client Reviews.