---
…
Here's the "Use Job Costing to Increase Your Profits" podcast: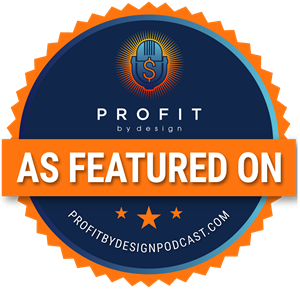 This podcast is a gold mine! Listen – and unearth the nuggets of information YOU can use to become a more profitable and effective business owner. Get an inside look at how to design your business and use job costing to increase your profits.
Diane's Podcast with Dr. Sabrina Starling and Mike Bruno, the hosts of Profit by Design. The Profit by Design podcast asks the BIG question: "What has your business done for YOU lately?"
Weekly, Dr. Sabrina Starling, and Mike Bruno bring you tips, tools, and strategies from their own experiences, and from the experiences of their guests who are entrepreneurial thought leaders and real-life entrepreneurs. Their goal is to support YOU in making intentionally profitable and sustainable business decisions to live the lifestyle you desire.