---
…
Here's the podcast: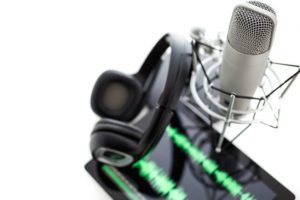 If you're a business owner in this Covid-19 economic environment, you are likely focusing on whether your business will be able to survive through the huge changes we are facing.
A primary rule of business survival is to not run out of cash! In this episode Dave and Diane discuss various aspects of cash flow including:
Getting a clear picture of what you are owed – and creative ways to collect those funds.

Creating a list what you owe and when – and connecting with your suppliers and vendors.

Why it's important to fully understand the details underlying the new, and rapidly-evolving government programs.

Being realistic about how to help your company best weather the storm.
What you'll hear in this episode:
When it comes to collecting amounts owed to you, each day you are not paid narrows the likelihood that you WILL be paid!

Get your invoicing dated properly and completed right away. If you have work in process, keep it up to date.

Include change orders and everything you're going to invoice.

Check your terms (e.g., Due on receipt,10-20-30 Days etc.).

Prepare an Accounts Receivable Aging Summary (in your bookkeeping system or in a spreadsheet) so you can see when Invoices are due to be received.

Lay out different scenarios: best case, realistic outlook, worst case

Look at the cash flow by week

Don't blindly rush into decisions. Be sure to stop, think, and be creative.

Collections: consider accepting credit cards, offering (reasonable) discounts for immediate payment, watch for when economic assistance payments are distributed as that may be a good time to collect.

Don't forget to file your liens! (cash much further down the road).

It's important to maintain good relationships with both customers and vendors – work WITH them vs. slipping into a stressed, antagonistic mode. We're all in this together!

Prepare a similar Accounts Payable Aging Summary to see what you owe and when.

Be realistic about the viability of keeping your business going. Consider whether it may be better to shut down for a while, and re-start later.

Be cautious about getting into debt.Most debt needs to be repaid!

In some cases the government programs offer forgiveness, but be sure to fully understand the conditions and penalties for mis-use.

The new business assistance programs and rules are fairly complex, and the logistics keep evolving.
Diane's Podcast with Dave Sullivan of The Roofer Show (the Podcast for Roofers)– "Learn how to grow your business, make more money, and have more free time."...