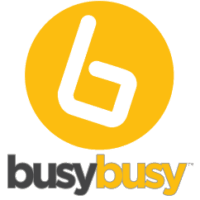 busybusy: The easy-to-use construction industry time-tracking app! It integrates seamlessly with QuickBooks so you can quickly become smarter (and more profitable) as an employer or financial manager. Not only that, you and your construction crews will actually want to use it!
"Easy to use" means your crews can track time easily and quickly – which means you'll be able to help them accomplish projects on time and within budget.
Not only is busybusy easy to use – it's also powerful enough to do the heavy lifting that financial managers and owners need to get "the right numbers." Here are just a few of busybusy's impressive, user-friendly set of features. (AND they keep adding incredibly useful new features all the time!)
Simple clock-in and clock-out for employees – so you can eliminate manual time card collection with all its mistakes and headaches.
Live GPS locations for employees and equipment – so you can see who is working and what they are working on.
Photo uploads – so you can track progress on projects, document procedures, share plans, and more.
Advanced mobile reporting – so you can access jobsite data for current (and past) projects.
Daily reports – so your supervisors can give you more (and more accurate) information in less time.
Labor budgets – so you can see real-time project status.
The webinars below show how busybusy helps you and your company get the business profits you deserve!
Job Costing – Why It's Important for Construction Companies
Bracken and Diane answer "what you really need to know" questions about job costing – asked by attendees (just like you).
Note: For the best view, select "Full screen" mode (the "X" in the player bar). You can also click the gear icon to change playback speed…
Construction Owners' Survival Tips – Time & Cost, Cost & Time
In this webinar, Isaac and Diane reveal a truly stellar way to help YOU maximize the profitability and efficiency of your site crew and labor.
Note: For the best view, select "Full screen" mode (the "X" in the player bar). You can also click the gear icon to change playback speed…
…
ADDITIONALLY! busybusy's seamless integration with QuickBooks makes it a favorite with owners and financial managers. Wondering how?
Use this diagram to take the guesswork out of "who-gets-what" in a typical QuickBooks+busybusy data flow.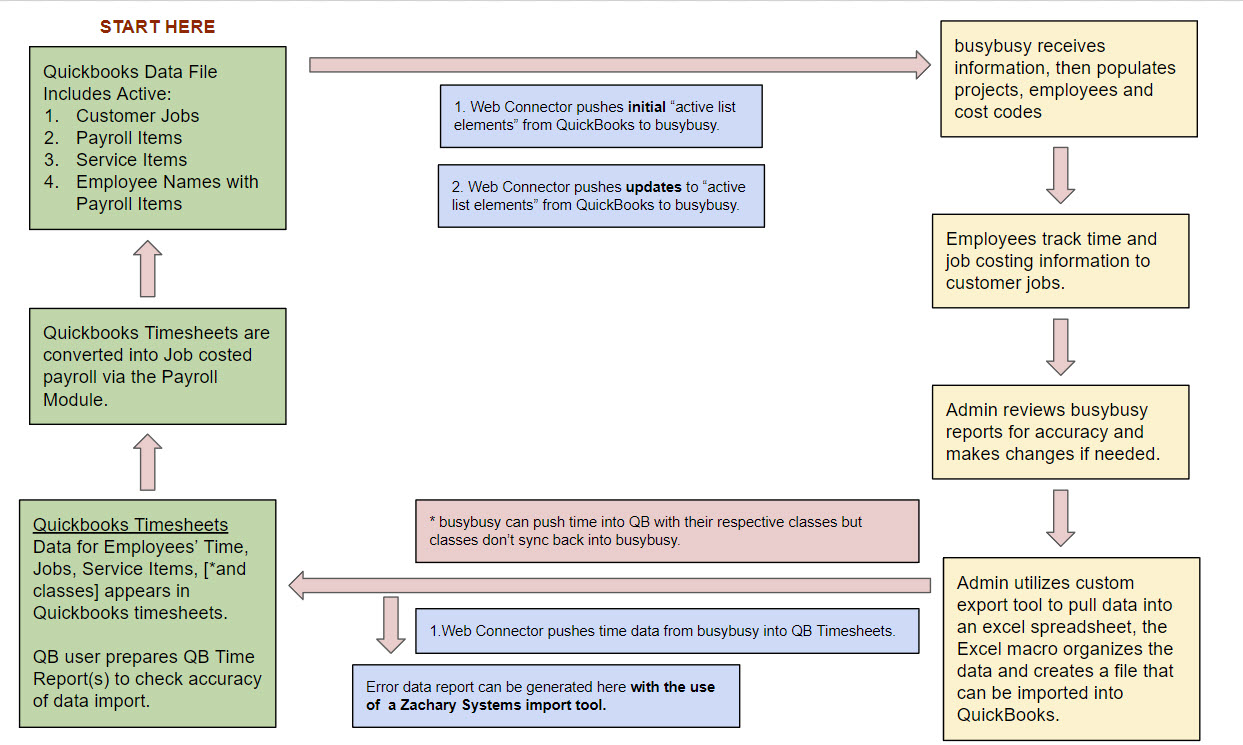 ---
We always enjoy getting together with our busybusy team to do webinars. That said – it was a delight to meet our busybusy team in person at one of Woodard's Scaling New Heights® conferences!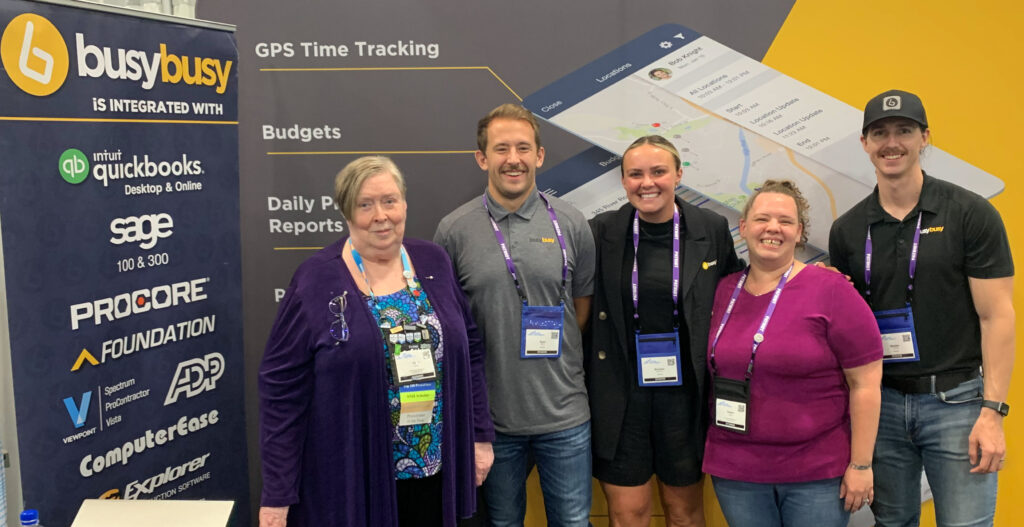 ---
Want to give busybusy a try?
Click on the following link and let busybusy know that "Diane sent you"! (Note that offers or promotions mentioned in the video are available for a limited time only. Please contact busybusy or Info Plus for more information.)
Need assistance with busybusy? Their help center link is http://helpcenter.busybusy.com/, and you can use this email address to request support: support@busybusy.com.
Discover how to use QuickBooks to create those critical job cost reports for YOUR company. Click the link above for more info – or contact us at 734-544-7620 (9-5 Eastern, M-F).