---
Will the QuickBooks Sunset Impact My Accounting or QuickBooks Services?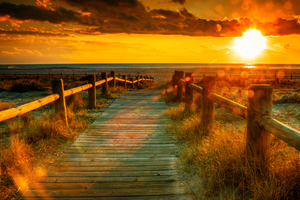 Quickbooks "sunset" only applies to 2020 (and earlier) versions.
Until May 31, 2023, you can get QuickBooks customer support and add-on services for Pro, Premier, and Enterprise Solutions 2020, 2021, 2022, and 2023. However, if you are still using a 2020 version of QuickBooks, you may experience impacts on your business after May 31st.
Why? If you are currently using a 2020 version (or older), the May 31st "QuickBooks Sunset" could mean changes to the services you use.
The term "sunset" means that certain features of the software will no longer function or be supported by QuickBooks. 
What does this mean for my version of QuickBooks?
If you're using one of the 2020 versions of QuickBooks listed below, basic software features will still work, but you will lose some functionality on May 31. To preserve your add-on services, you must upgrade to the 2023 version.
The QuickBooks Sunset on May 31 will affect these 2020 versions:
QuickBooks Desktop Pro
QuickBooks Desktop Premier (General Business, Contractor, Manufacturing & Wholesale, Nonprofit, Professional Services, and Retail)
QuickBooks Enterprise Solutions
QuickBooks Premier Accountant Edition
QuickBooks Enterprise Accountant
QuickBooks Desktop for Mac
If you DON'T use any of the QuickBooks add-on services (see list of add-on services below) or require live technical support, you can continue to use your 2020 version. BUT there are other good reasons to upgrade.
For example:
You may discover some new current features to make your life better and easier
Perhaps you need a more robust version of QuickBooks or Enterprise to keep up with your growing (or changing) business, AND
WARNING: Your older (no longer supported) version won't have the latest security protection.
(Given that hackers are getting more resourceful every day (!), are you willing to risk losing your valuable financial info?)
As a result, you may decide that NOW is a good time to update or upgrade.
What business features will change as of the QuickBooks Sunset date?
For 2020 QuickBooks Pro, Premier, and Enterprise Solutions, you'll see changes to these features after May 31:
QuickBooks desktop payroll services including Assisted, Basic, Standard, Enhanced, Workers Comp Payment Service, and QuickBooks Workforce (formerly View My Paycheck)
Payment processing, including credit card and check transactions.
Recurring Payments downloads. (Recurring payment transactions will continue to process.)
You won't be able to email Invoices with the pay-link enabled (requires a supported version of QuickBooks and an active payments subscription).
QuickBooks Payments: Merchant Service Deposit (reconciliation), including download of credit card and check info.
Live support
Online backup
Online banking
Critical security updates
Accountant's Copy File Transfer (ACFT) service
Contributed Reports feature
Multi-currency/Exchange Rate
QuickBooks Time
Next Steps! Ready to update or upgrade to a current version?
If it's time for you to update or upgrade to one of the 2023 versions of QuickBooks, be sure to get in touch with us right away. As Intuit Solution Providers, we can help you choose the best fit for your company AND provide the best available pricing for your new package.
We all know how quickly those late afternoons can pass, so don't let the upcoming QuickBooks sunset sneak up on you!
If an upgrade is right for your business, don't delay! You want to allow yourself the time to ask questions and install your new version without the stress of the May 31 deadline.
Contact us to help you find the right software fit for your company (9 am – 5 pm Eastern at 734-544-7620).
Is cloud-based accounting something you've been thinking about? Be sure to mention that when you call in. We can show you how QuickBooks Desktop can be configured for "anytime, anywhere" access using Intuit-authorized hosting services.
Wondering if Enterprise might be a good choice for your company? Be sure to ask us about the 1 through 10-user (or up to 30-user!) versions of Enterprise, as well as the monthly payment feature.
For more information on Pro, Premier, and Enterprise Features, check out the following: