---
January to December… Our calendar encourages us to divide our personal and business lives into those 12-month chunks of time.  But what could happen if we decided to break out of that traditional mind-set – especially when it comes to business planning?       
---
My "15-Month-Year" Business Planning & Coaching Session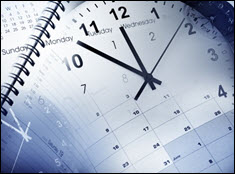 I recently sat in on a "15-month-year" coaching session. The facilitator (Rich German) suggested that we could blow our competition out of the water. How?
Just "hit the ground running" at the beginning of the year. And how would we pull that off?
By using the three months before the start of the upcoming year for business planning. Use the time to brainstorm, outline, plan, fine-tune, and initiate the actions needed to make that happen.
Wow! What would happen if ALL businesses really adopted that "planning ahead" mindset?
I always encourage my clients to get their next-year planning completed and their annual budget in place well before the end of the current year. But I never really thought of it as a "15-month-business-year." The conceptual mind shift impressed me – and re-ignited some thoughts that I'd like to share!
Business Planning, Budgeting & Tracking – Why They Do It
Some businesses are forced to plan ahead for (at least some aspects) of their business. For instance:
Products on hand: Without planning, retailers wouldn't have any products on the shelves when the seasons change or the holidays arrive.


…

Materials requirements: Certain manufacturers and contractors need to have specific materials on hand to be able to fulfill orders.


…

Cash flow: If you're looking for a loan, most banks will require forecasts (i.e., budgets).


…

Best business practice: Larger businesses have determined it helps them run their businesses more effectively and profitably. (Can you imagine being a company's stockholder and finding out that the company doesn't even have an annual plan or budget? Ack!)
Business Planning, Budgeting & Tracking – "Do We Gotta?"
But what if there aren't any stockholders or bankers requiring the company to follow "best business practices"? What if there aren't any other compelling "do-or-die" factors?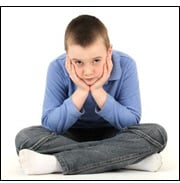 Unfortunately, far too many owners of small-to-medium-sized businesses decide to just skip their annual business planning and budgeting.
Or they believe they can get by without a good job-cost and variance-tracking system. Maybe they've considered these tools, but thought, "there's no time available," "it takes too long/costs too much to put together," "too many things are unpredictable," or "we've never done it before – and we're surviving, aren't we?"
There's a good chance that the "failure to plan and monitor" consequences could be drastic!
Do You REALLY Want "Play the Risk Game" With Your Business?
So, if you happen to be one of those business owners or managers, let's momentarily think of your business as if it was a sports team: if you put on the coaching hat for your own team, how might YOU use your "15-month-year"?
Would you use the months before the season starts to plan, research, coordinate and train? (The idea: to influence what's going to happen.)


…

Or would you wait, show up at the beginning of the season, decide how to play the games after you've arrived, then spend three 'after-the-fact' months figuring out "what happened?"
If you were a betting person, which team would you choose?
You're the coach. You get to decide how to use your 15 months – each and every year!
---
Learn more about our construction accounting and manufacturing program classes and discover our job-cost support products!
---
Customer Praise For Diane Gilson, Info Plus Accounting, and BuildYourNumbers.com
⭐⭐⭐⭐⭐ From the Intuit FindAProAdvisor website:
"Diane has been working with our remodeling company for over 10 years. She is extremely helpful, professional, and a pleasure to work with. Her knowledge of QuickBooks seems endless at times, and no matter what QuickBooks-related question or issue I have, she always has an answer for me.
Initially, Diane helped us set up our chart of accounts and lists within QuickBooks so that our reports were accurate and made sense. She patiently trained me how to create accurate P&L's, Balance Sheets, and Job Cost Reports (as well as how to understand them!).
Diane also taught me how to use the WIP (Work-In-Progress) Report, and how to enter those numbers into QuickBooks as a Percentage of Completion entry. This allows us to see where we really stand each month with regards to our sales & profit.
Another big area she helped me with was our Labor Burden. Her Labor Burden Calculator is worth every penny and then some! Diane showed me how to enter the information into the calculator to see what our employees are really costing us, and then how to assign the fully burdened labor costs out to our jobs within QuickBooks.
I especially like how Diane can work with me remotely by using a WebEx connection – she is able to connect to my computer and we can both work together on it. This saves us both time & money. I would highly recommend Diane Gilson to anyone who is using QuickBooks and needs support, training, or set-up help. The assistance that you receive will be invaluable!"

See More Customer and Client Comments
---