---
You Found the Perfect Seminar…

It's the training resource you've been looking for to make the changes you want in your company. The main problem – your QuickBooks company file was set up wrong from day one.
You've been making do, but haven't been getting the job-costing information you need. Now you've found the solution and plan to jump at the opportunity to finally get a handle on it.
You make the executive decision, buy the tickets, and set aside time to leave. Even though you feel like time is the one thing you can't afford, this is the conference you're going to learn everything you've been wanting to know. You leave your company behind for a few days to bring back the knowledge you need.
As expected, you get everything you want out of the seminar. You learn a ton, take lots of notes, and brainstorm how you're going to get it all done when you return. The energy is high and you get to interact with people that are having the same issues as yourself. It's almost too much to process, but you're confident after three days of listening and sharing with others, you've gotten exactly what you wanted and return home.
You Tell Everyone
The next day at work, you tell everyone at your business what you brought back from the event. You explain how you want to overhaul your current QuickBooks system and where you want the company to be after this all happens.
Everyone stares back, glossy-eyed, and the questions begin… "How long will this take?" "Who will do what part?" "What exactly do we need to do?"
Why doesn't everyone understand or share your enthusiasm? Your employees have been with you for years. They're loyal and trustworthy, they know you've been wanting change, and why you went to the conference in the first place. Why the push-back?
You stop and think for a second. You went to this seminar to learn more as a business owner. It's designed for people like you, not for your employees. It's hard for everyone to share your excitement because they weren't there. Everything you've been enthusiastically explaining was about the big picture, not the nitty-gritty details your staff is asking about. In addition to the big-picture ideas, you need a way to help them through the specifics of the change process.
Learning Perspectives
Then you begin to consider how people in your organization prefer to learn and what kind of information is specific to their job. YOU learn by interacting. That's the main reason the seminar was perfect for you, but not everyone on your team learns the same way or needs the same material. For example:
Your field supervisor may prefer to learn by watching and monitoring. For instance, he would likely need information specific to estimates and updates for change orders.
Your bookkeeper might learn better by listening, taking notes, and drawing diagrams and flowcharts. She'll need to master a different set of topics in order to enter data in a new way as you make changes in your system.
The Screeching Halt!
The process comes to a screeching halt before it even begins unless you can create a positive environment – where learning can be flexible with different kinds of resources for each person in your organization.
You need a centralized training source that everyone can access – a knowledge base that supports your company culture – and kickstarts the change you want.
The Solution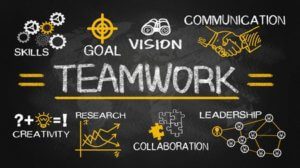 At Info Plus Accounting, we've worked with thousands of business owners who have encountered the same issues that you currently face. And we've worked many hundreds of hours to bring a very special solution directly to your doorstep – and into your business.
Our QuickBooks Accounting & Management Program (job-cost training) classes can offer your company what you need to get your job-cost system up and running. The training and coaching program is available for your entire staff so you can set realistic goals and share them throughout your company.
With over 90 hours of training and many accompanying resources, there's no better option to guide you down the path…
Maybe You've Hesitated in the Past…
Perhaps you've been hesitant to try online training. You know your own learning style and think personal interaction might get lost in this type of training.
These QuickBooks Accounting & Management Program (job-cost training) classes offer ample opportunities for interaction. How? Not only will your team members be able to discuss what they're learning and trade ideas with each other, but each subscription comes with complimentary, one-on-one time with the instructor each month.
If you find that you have questions, or get "stuck" about how to handle a specific issue, Diane Gilson (trainer and developer for the training classes) has more than 23 years of hands-on QuickBooks construction and job-cost experience to guide you in the right direction.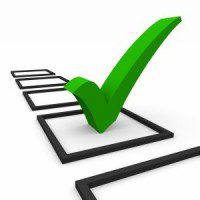 To track your progress, as you complete each class you will receive a big green checkmark (!) to let you know how far you've come.
With 24/7 availability you can watch (and repeat) classes at your convenience. You'll be able to take notes on the extensive handouts, hear how other construction companies handle various types of financial situations, and see, via video demonstrations, how to take full advantage of your QuickBooks software. Spreadsheets list classes by level and topic. (Most companies use them to determine who should take which classes and to set target dates for completion.)
Off-Site, Limited-Hours, Expensive One-Person Training?

…

OR In-House, 24/7, Cost-Effective Team Access? Your Decision…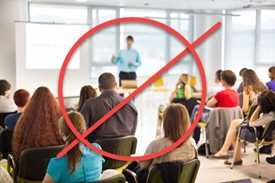 If you've been wondering how to get your company moving towards better internal financial information and job-costing, you'll find the QuickBooks Accounting & Management Program (job-cost training) classes a cheap alternative to an off-premise seminar. These sessions can help you to share your vision as a business owner with everyone in your company, and empower them to help you create that vision.
Providing clear, detailed training, coupled with the step-by-step action activities shown in these workshops is how to get the job-cost and internal management information you need from your QuickBooks system. These workshops can empower them to help you create your vision.
---
Customer Praise For Diane Gilson, Info Plus Accounting, and BuildYourNumbers.com
⭐⭐⭐⭐⭐ From the Intuit FindAProAdvisor website:
"Due to the actual death of our senior bookkeeper, I found the full accounting department dumped in my lap. I was just the Accounts Receivable girl. Having never been privy to the other books for the company, I had a HUGE disaster on my hands. Having Diane Gilson walk into my office was my saving grace. She was able to fully analyze our situation, and make the proper recommendations to move us forward. Diane was able to make me feel completely at ease with moving forward. Implementation, and training, could not have gone better. Diane has a way of working with you, if you don't understand what you are working on, she will stay with it until you do. Her calm manner is always positive when working on large or complicated projects. When it came to reports, Diane was the champ. The owners were thrilled by the information, and by the improvements they could make. Diane has been working with us now for over 13 years, and I don't know what I would do without her."

See More Customer and Client Comments
---