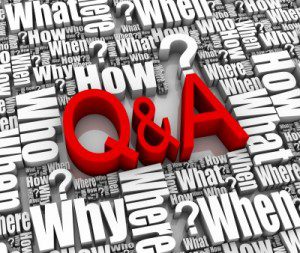 Have you ever wondered how financial & accounting software could benefit your business? Learn to manage your own finances with QuickBooks…
---
Every business faces the challenges associated with accounting. But for mid-sized and small businesses especially, the challenges associated with managing money can mean the difference between success and failure. As a small-business owner, you could hand your records over to an outside bookkeeper or professional accountant, but not every business has that kind of money. Not only that, but I know how frustrating it can be to be removed from the financial side of your business. Fortunately, financial software can help you, as the owner of a small or mid-sized business, take accounting – and your financial future – into your own hands. By learning how to manage your business' accounting on your own, you'll not only save money, but you'll know exactly what's going on with your business at all times. And you can use that knowledge and understanding to grow your business to its fullest potential.
Accounting: Beyond Taxes and Receipts
An accounting system is far more than a tax record. Financial software can also be designed to record and display the costs and profitability of each individual job, and become a day-to-day measuring tool for your business. Do you ever mull over questions like:
How accurate are our job cost estimates?
Which kinds of jobs are most profitable?
Which job types are costing more than they should?
How can I predict and prevent problems before they arise?
What do my employees really cost?
Are my employees fully productive, and accomplishing their assigned tasks in a timely, cost-effective manner?
How is my company doing this month?  Or this quarter?
Ultimately, an effective accounting system can be used as a tool to help you improve your business as a whole. Homegrown databases, spreadsheets, and interim financial systems that don't cover internal financial reporting, job costing, payroll, estimates, or invoicing may be costing your business far more than you can imagine.
With an effective management accounting system, you can (finally!) begin to evaluate the various financial aspects of your business.  You can create and access timely management and financial information that will help you understand and effectively manage your business.  The end result?  You can begin to achieve your daily, short-term, and long-term goals!
Learning How to Use Financial Software
Does do-it-yourself accounting sound too difficult and time consuming? Current, popular financial software systems such as QuickBooks and Intuit Enterprise Solutions were developed to solve that problem. As a mid-sized or small-business owner, these off-the-shelf financial software packages can become one of your greatest tools, making DIY accounting easier and more accurate. Once you learn how to use the software, your financial worries can drastically decrease.
After more than 25 years of experience with financial and accounting software, I founded BuildYourNumbers.com to help small-business owners like you learn how to effectively use these incredibly important tools. We offer an affordable series of subscription-based "roll-up-your-sleeves-and-help-yourself" interactive accounting and financial management courses to small-business owners all over the U.S.
To start learning how to do your own accounting using QuickBooks or Enterprise Solutions financial software, try out our risk-free subscription training and coaching right away. You can even get started with our free training for QuickBooks that reveals The 13 Most Common QuickBooks Errors. If you have any questions, please contact us today.
---
Customer Praise For Diane Gilson, Info Plus Accounting, and BuildYourNumbers.com
⭐⭐⭐⭐⭐ From the Intuit FindAProAdvisor website:
"At the time, our organization was considering (and later did) implement QuickBooks Enterprise. Diane was able to give us a good overview of this product, including any difficulties which we might expect to receive. She was very professional and respectful of our time. Our experience was very positive."
See More Customer and Client Comments
---