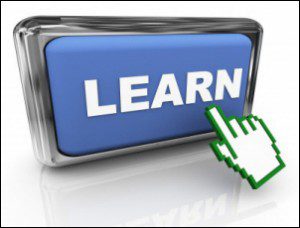 Do you ever wonder if you're using QuickBooks to its fullest potential? Check out a training program for QuickBooks to learn how to make it work for you.
---
Are you one of the millions of businesses using QuickBooks for in-house accounting? Do you ever find the program frustrating? Do you ever wonder if you're using QuickBooks to its fullest potential for your business?
These are common questions faced by business owners and bookkeepers who have been charged with the complicated task of accounting without a full understanding of the software, accounting procedures, controls, and the huge benefits that can be achieved if your accounting system is properly structured and utilized.
Thankfully, there are online training classes to help you learn how to make QuickBooks work for you and your business. The more you understand QuickBooks and your accounting system, the better you can use this knowledge to advance your business to its fullest potential.
How Can Taking a Training Class in QuickBooks Benefit Me?
You may wonder why you should spend the time and money on training for QuickBooks when you could simply refer to the help feature within the software or buy a QuickBooks how-to book. But a program that focuses on QuickBooks will teach you more than a book or a help screen ever could. Our workshops provide in-depth and industry-specific information so you can tailor your accounting system to your specific needs.
Our classes for QuickBooks are taught by knowledgeable teachers so you can (especially during live classes):
Ask questions about your specific situation.
The training program for QuickBooks on BuildYourNumbers.com is taught by topic area. So you don't have to scan through an entire book for the specific area you're having an issue with. Instead, you can:
Choose exactly which area of QuickBooks you want to learn more about.
Since knowledgeable instructors teach our classes for QuickBooks, they'll be able to teach you more than a book ever could. Why? Because they have gained their knowledge through actual day-to-day use of, and experience with, the software. So in addition to the basics, you'll also get:
Special tips and advice from your teacher.
Topics Covered in Our Job Cost and Accounting Program for QuickBooks…
The classes about QuickBooks that my team and I teach at BuildYourNumbers.com are grouped by topic area. That means you don't need to waste your time going over things you already know or don't need for your business. Instead, you can gain a deeper understanding and focus on exactly which classes for QuickBooks will help you the most.
Among the topics covered in our Job Cost and Accounting training (using QuickBooks) you'll find:
How to Get the QuickBooks Job Cost Reports You Want
Discover (and Get!) What You Want From Your QuickBooks Accounting System
QuickBooks Computer System Layouts
Access to Your QuickBooks File: Controlling "Who Can Do What"
Accounting Crash Course I: Information Flow & Reporting, Systems, Accounts & More
Accounting Crash Course II: Income Measurement Methods, Special Accounts & More
Intro to QuickBooks Sales, Purchasing, Payroll & Banking Cycles
Creating & Customizing Forms in QuickBooks
Essential Financial Reports: What Are They & Who Needs Them?
Ready To Get Started With a Class for QuickBooks?
The subjects above are just a handful of the many training classes that we offer. I've been working in accounting for more than 35 years, and my specialty is helping small- and midsize business owners and bookkeepers in the construction and manufacturing industries set up, and maintain, efficient accounting systems so their businesses can thrive.
Check out our complete, and affordable list of online accounting tutorials using QuickBooks to find the workshop topic(s) that would benefit your business. (Of course, if you'd prefer individual coaching, or have any questions, please give me a call or send me an e-mail today.)
---
Customer Praise For Diane Gilson, Info Plus Accounting, and BuildYourNumbers.com
⭐⭐⭐⭐⭐ From the Intuit FindAProAdvisor website:
"Diane is a QB wizard! She has helped me a lot. My C of Accounts was not set up correctly, I wasn't doing some critical, necessary entries and therefore I would not get correct financial reports. She helped me set up memorized monthly items that I need to do. I also purchased her month-end procedure form. It is very easy to do my month-end now. I know now where I stand on a day-to-day basis. It was a difficult and costly process to go through, and I often wondered if it was worth it, but it definitely was. I recommend Diane often."

See More Customer and Client Comments
---